Beautiful > Ugly, Dirty
Our axiom is Make Waste Visible, Beautiful & Doable


Waste is perceived as ugly and yucky and grossssss!

Even our expressions snarl into grotesque shapes thinking of the "mess". And yet, we do not stop to think how important it is to change this. Our relationship with waste must become a matter of pride in our lives.

As an analogy, 60 years ago, bathrooms in India were not the spaces you were happy to include in your home. It addressed a functional need that we were not comfortable discussing or exploring. And bathrooms echoed that sentiment in the way they looked and felt. Now homes often spend more on the bathroom than the living room.

Daily Dump does the same to waste. Making it visible, beautiful is a way to solve other problems as well - like apathy, dignity of work, citizen participation, passing on this practice to the next generation, enhancement of value of this sector. Our customers proudly display these in their gardens, balconies and terraces and share their journeys of managing waste.

Once they begin composting they are open to try other sustainable practices as well so this becomes a pathway to creating conscious consumers.
Customers give composting a makeover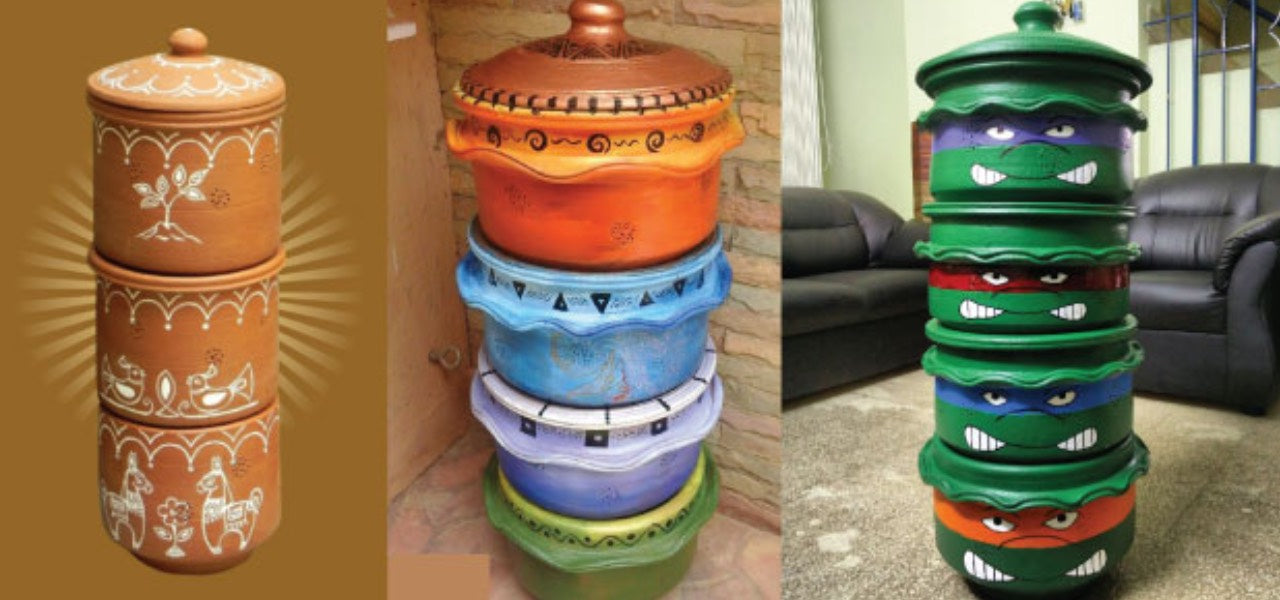 The pride in composting and going their bit for the environment comes alive!
Social media sharing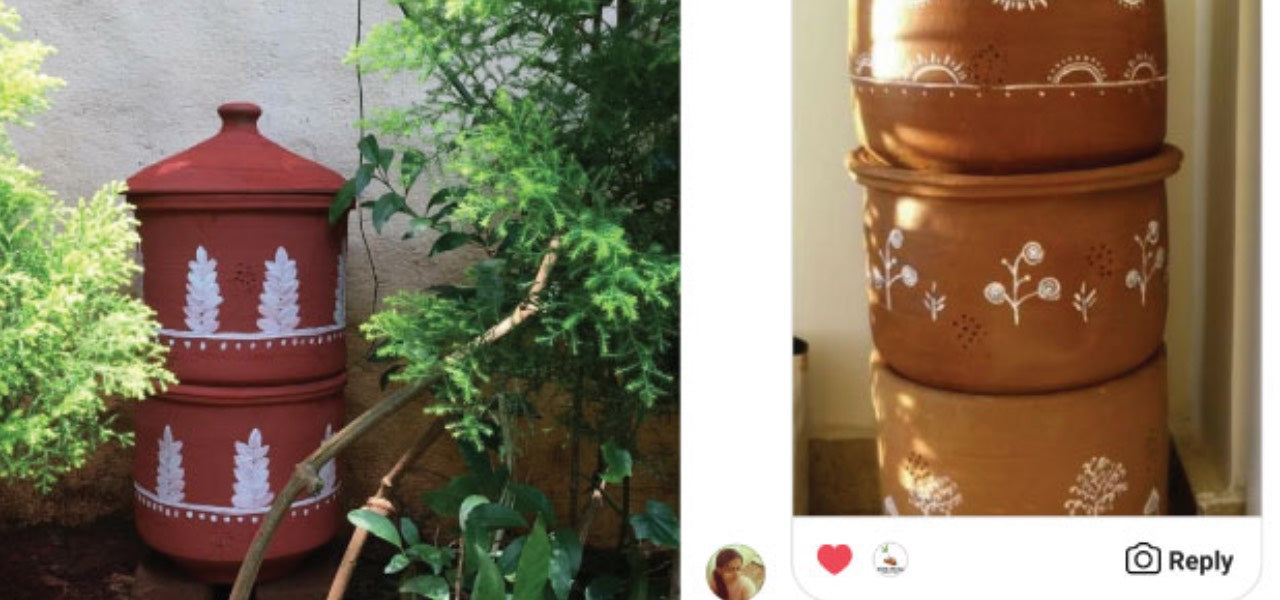 We get so many customers sharing and inspiring others
to begin taking actions that help the environment in their individual lives.
Communities display their composters in full view!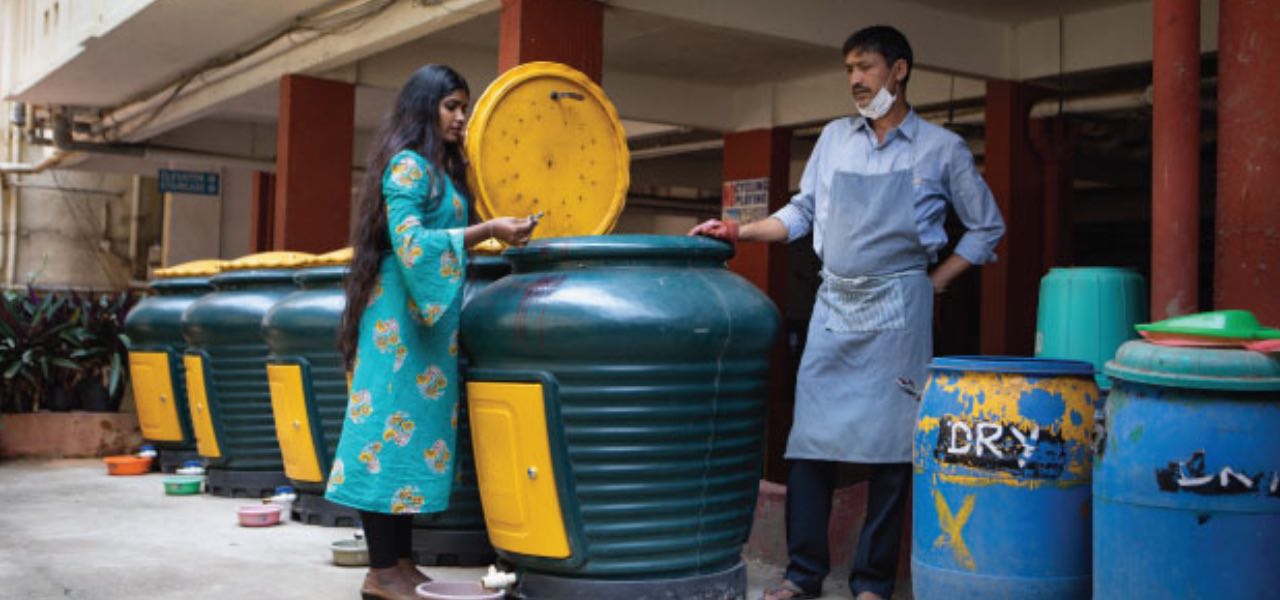 The Aagas are easy to use and make a statement about the positive actions by the community.
No longer out of sight, out of mind!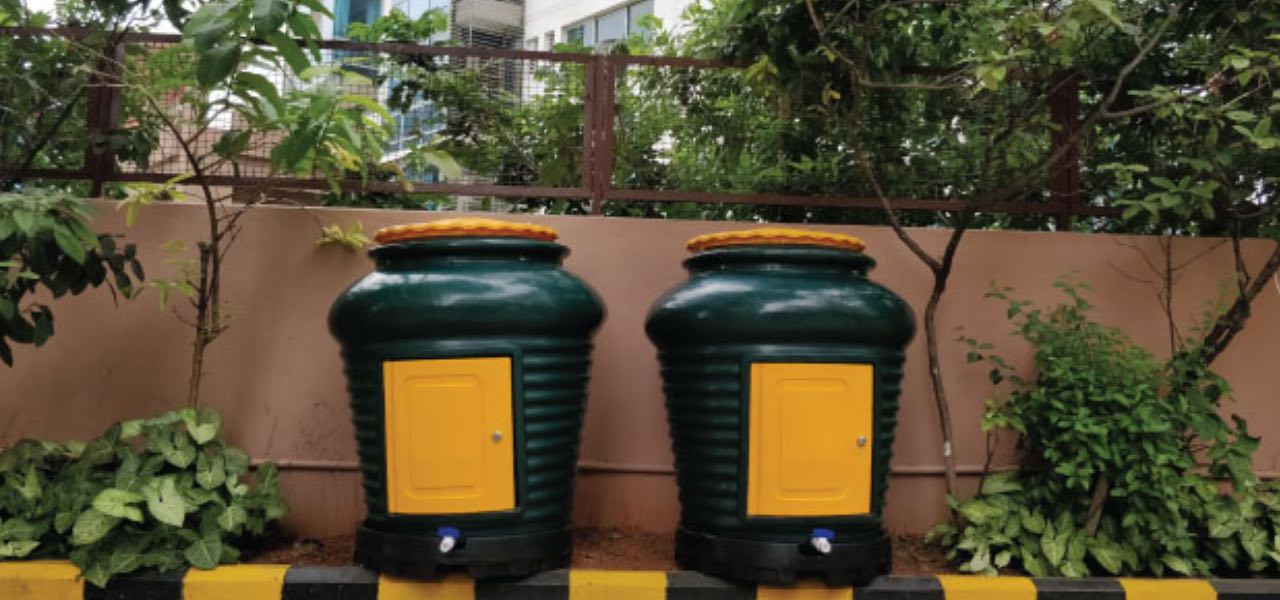 The Aaga is used by so many communities across India today and is a symbol of doing the right thing!
Place of Honor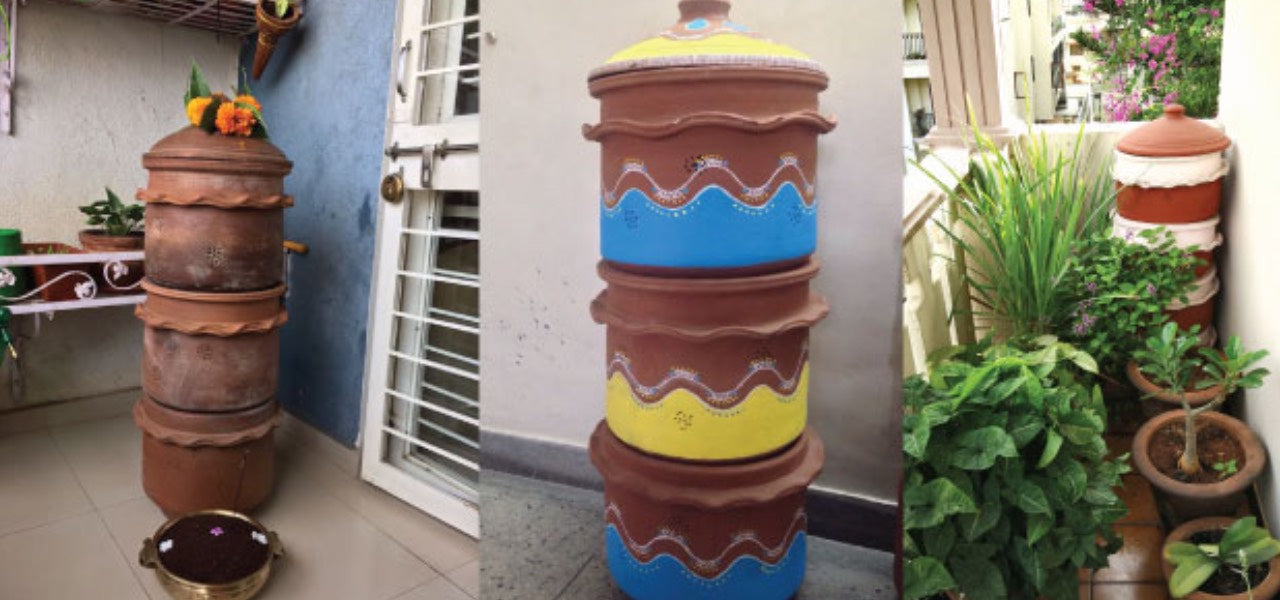 The composter takes a special place in each home. It brings positive energy and a feel of satisfaction to the user.
Changing Mindsets...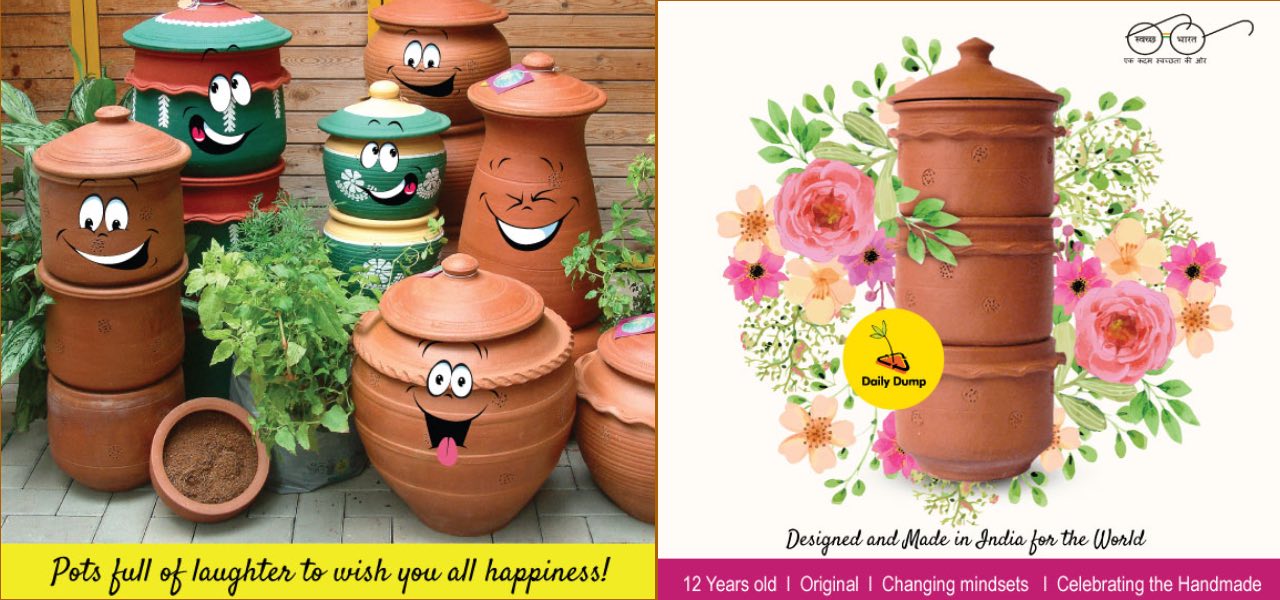 We continue to find ways to help people discover the beauty of composting.
Composting Champions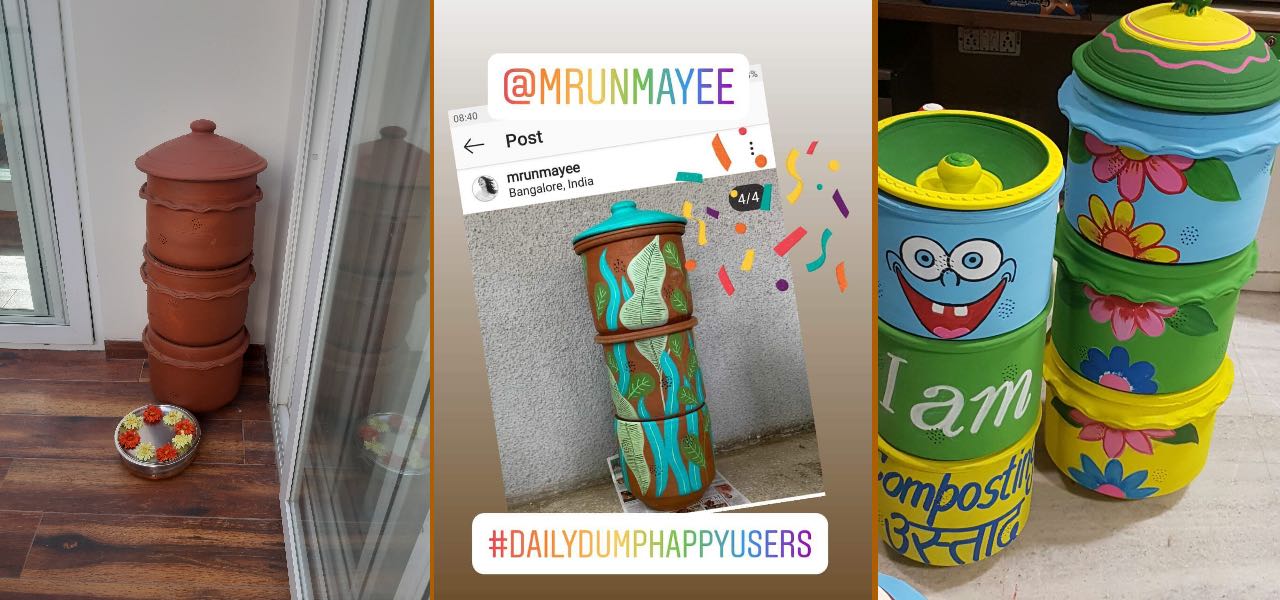 Everyday proud owners of home composters share their stories with us.
Making composting easy and doable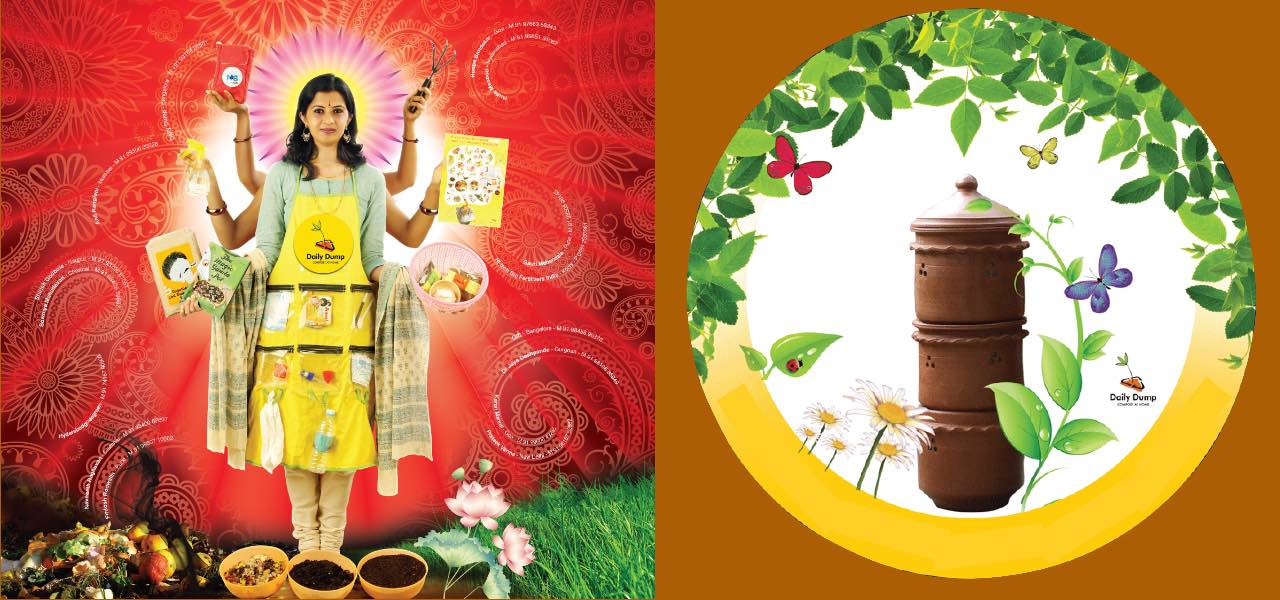 Through all our communication material and messages we try to share a new way of seeing waste as resources.
Previous
Next
Hi Trupti,
Thanks for your mail. For months I was hunting for an ideal container for composting until I ran into your website and the Kambha fitted my requirement exactly.
It's almost 6 months since I started composting on my Kambha and it has been going on pretty well so far. I mostly use kitchen waste with saw dust and leaves from the garden. Haven't run into any major issue so far.
Till date I have got about 4 Kgs of compost which I have started using in my garden. Expect another5 Kgs to be ready in a couple of weeks time. Have been enjoying it.
Appreciate your commitment.
Devadas Vishwanath
Dec 2009
Hi Poonam,
Just started on row composting today and I am a bit ashamed that as a Computer Scientist, I could not come up with this scale out technique of row composting, so well used by Computer Scientists the world over to build scalable solutions.
The stack method(scale up in computer parlance) has a dependency on each of the element and when one of it is damaged, the whole system fails, whereas the row scaling(scale out for the CS folks), the whole system doesn't stop - you just replace the damaged one at your ease and move on.
This simple technique is what Google used to build mega data centers using cheap small computers in large numbers - till then people always thought you need a monolithic large machine to do critical things.
So this is brilliant indeed when I thought about it a bit more!
Jayadeep Purushottaman
March 2016
Dear Poonam,
Thank you for all the efforts you have put in creating wonderful solutions for a household problem. Started in Jan this year and successfully completed two cycles of composting. Third one in progress :)
All my gratitude through a blog :)
Attaching the doc also, just in case there is a problem with the link.
Thanks & regards,
Madhulika
May 2016
Dear Ms.Poonam,
Merry Christmas!!
Thank you for calling few days back. I am pretty happy using "dailydump" and the result is there to see after 8 weeks of composting.
I got about 5Kg of "black gold" powder after sieving using simple sieving tool you suggested in your mail. I am sure to get this kind of output every month henceforth, which will be useful for my organic garden.
I mainly use kitchen waste and dry leaves, flowers etc. for composting. I am pleased that last two months no wet waste has gone out of my house. Please see photographs of various stages of composting and the dailydump set - nicely sitting in my front yard. You may use these pics appropriately.
Thanks and Best regards,
Dr Radhakrishna PM
Dec 2014
I had come to your outlet the other day and told you about my visit to the Museum of Design, Copenhagen.
Sorry for the delay in sending the picture. Now I wish I had taken a better one. But let me tell you that it made me so proud to see your name and your work along with all the other exhibits featuring extraordinary work by individuals to improve conditions in their countries.
Congratulations and thank you for the work that you are doing.
Jul 13, 2013
Previous
Next