Stop throwing a mixed bag daily
Need help to start?

Dr. Khamba 99164 26661
The different kinds of composters
Understand and assess the different options
Pre-loved Composter for Sale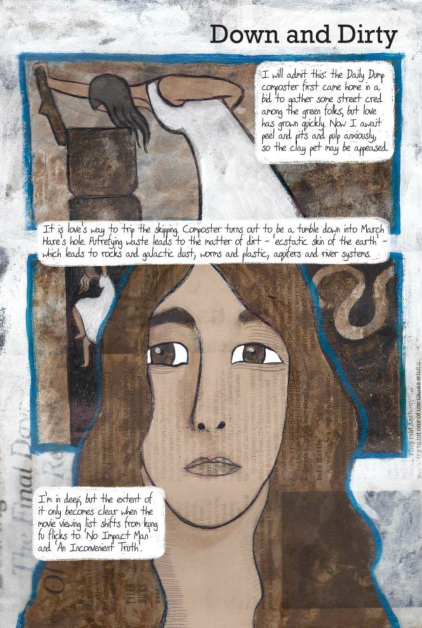 A Busy Customer says...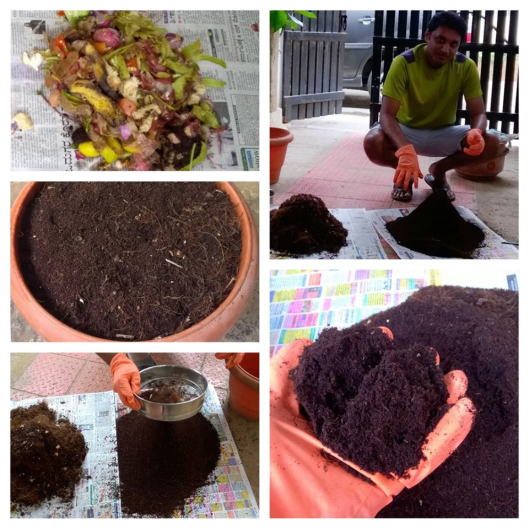 Hi Daily Dump,Thanks for writing in.I am absolutely thrilled to let you know that I have been very successful in converting kitchen waste into com-post. Attached is the evidence for your reference.
Sandeep Alur
26th Jan 2015
Marasami G
Dear All, I am using the Kambha for last year to com-post the wet waste. I am very much happy, could able to compost all wet waste without sending bbmp/landfill. I am giving thhom-post to my neighbours who are required for their gardening. I have measured the wet waste weight which is generated from my home for past two and half months. I have attached the full details for your reference. This was my interest to know the average waste weight from my home. This can be used for statistics purpose. I would like to thank my wife who has supported to do this. Please let me know your feedback whether it can be useful data for you. 1st June 2015
DOWNLOAD
Traditional Skills meet Urban Needs
Your composting supports these amazing people and encourages this skill to develop in new directions.
What does Remix powder do?
1. Absorbs moisture

2. Makes composting stir & smell free

3. Great source of carbon

4. Creates friable compost

5. Helps you get it right the first time

6. Speeds up composting
MORE DETAILS HERE
Pesky Fruit Flies
These can be a real nuisance but they are not a health hazard. We have three tried methods of controlling them:
1. Cover fresh waste with enough Remix Powder and a sheet of paper. The paper is an effective way of keeping fruit flies in check. Basically, there should be no waste visible for the flies to sit on.

2. Use a liberal dose of Lemon grass spray on the composter and pile. You can make this using lemon grass essential oil, diluted in water. Also you can burn a "diya" with lemon grass essential oil near the Kambha.

3. Use the electric mosquito bat to swat the flies every 2 days.
Stack
Space efficient composters for flats & homes with little outdoor space.
Row
Composters for independent homes with ample outdoor space.
Leave It Pot Small

Single unit for storing compost
2 units for a family of 2-4
3 units for a family of 4-6

Leave It Pot Tiny

Single unit for storing compost
2 units for a family of 1-2
3 units for a family of 2-4

Chomp

Chomp Single for storing compost
Chomp Double for a family of 2-4
Chomp Triple for a family of 4-6
Earth
Earthworm-loving composters for homes with gardens.
Prithvi Kambha

Single unit for storing compost
2 units for a family of 2-4
3 units for a family of 4-6
Large
Wheelie Bin composter for single large families or three homes
Gobble Max

1 unit for 3-5 families
2 units for 6-8 families